2016 Land Pride TB2596
Call for Price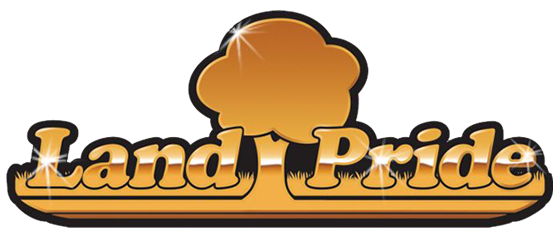 ---
Stock Image
Location
Kubota Tractor of the TriState LLC
Overview
---
Description
Land Pride's TB25 Series front-mounted Trip Edge Blades are ideal for landscapers, construction companies, farmers, ranchers, homeowners, school systems and municipalities. The Trip Edge Blade is adapted for quick-attach front mounting on 30-80 HP skid steers and on tractors equipped with front loaders that have quick-attach adapter mounting plates. These blades are primarily designed for snow removal operations in the forward operating mode only. They are also capable of pushing light aggregate materials such as pea gravel or livestock feed such as shelled or ground corn and silage. Their trip edge design provides protection against blade damage when unexpected ground obstacles are encountered.
Features
Reinforced 10 gauge moldboard design: Provides added strength and durability.
Choice of 96" or 108" working widths: Allows customers to choose the blade that meets their operational needs.
Double acting angling cylinder: Easily enables up to 30 degrees of angling to left or right distributing the load where you want it to go.
Trip edge design with adjustable springs: Protects the structural integrity of the blade while still maintaining load control no matter what the bottom edge encounters.
Easy attaching mounting system: Adapted for skid steer mounting and tractor loaders with skid steer type mounting plates.
Rotational free floating tilt action blade design: Allows blade to rotate on its mounting trunnion keeping the blade edge in uniform contact with the ground.
Transport lock: Keeps blade level in transport for better operator visibility and safer handling.
Standard operator mounting step: Provides for safer and easier mounting and dismounting by the operator when the blade is used in skid steer applications.
41" overall blade depth: Provides ability to perform in deeper snow conditions.
Replaceable bottom wear edge: Offered in steel or heavy duty poly construction to match ground & surface operating conditions.
Skid Shoes: Offered as standard equipment. Establish lower limits of blade operation to prevent surface gouging or cutting to deep.
Optional Blade Marker: Provides operator with improved awareness and visibility of outermost edges of the blade bottom to prevent unwanted contact with ground obstacles.
Optional Top Mounted Rubber Deflector: Helps prevent snow from over-topping the moldboard in deeper snow conditions.
Specifications
Moldboard Thickness: 10 Ga.
Blade Width (Maximum Cutting Width): 96 in.
Cutting Width @ 30° Angle: 83 1/4 in.
Moldboard Height: 32 in.
Maximum Blade Angle: 30° left & 30° right
Angle Cylinder Size: 2 in.bore x 6 in. stroke
Maximum Hydraulic Pressure: 3500 psi.
Maximum Blade Pivot Angle: Floats on the Skid Shoes 15° clockwise & 15° counterclockwise
Blade Angle & Pivot Pin Sizes: Angle Pin = 2.75 in. x 6 in. lg; Pivot Pin = 2 in. x 3 1/8 in. lg.
Cutting Edge: 1/2 in. x 6 in. x 96 in. blade
Trip Release Pressure: 700 lb.
Skid Steer/Tractor Horsepower: 30 to 80 hp
Equipment Weight: Steel blade = 657 lb.; Poly blade = 596 lb.
Specs
General
Cutting Width

96 in.
Cutting Edge Height

6 in.
Overall Blade Height

34-1/4 in.
Moldboard Height

32 in.
Blade Angling

30 deg. left, 30 deg. right
Weight

Steel blade: 657 lb.; Poly blade: 596 lb.