2019 Land Pride WC1503
Call for Price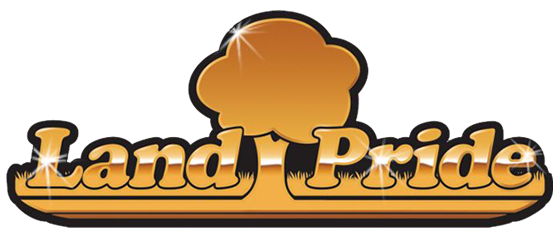 ---
Stock Image
Location
Kubota Tractor of the TriState LLC
Overview
---
Description
Land owners can utilize a Land Pride WC1503 Wood Chipper and their subcompact tractor to quickly turn mountains of limbs into chips for mulch or just to aid in decomposition. Driven by the tractor's PTO, this unit features a self-feeding 3" cutting capacity, two reversible and replaceable hardened-steel knives, adjustable discharge chute, and dual B-section drive belts. Adjustable support stands help elevate the Wood Chipper to match the height to your tractor's output shaft, enabling the driveline to remain straight and level.
Features
Quick Hitch Adaptable: Quickly and easily attach chipper to tractor with one person.
1/4" Thick Cutting Knife: Rotor features 2 replaceable 1/4" hardened steel cutting edges.
Knives Can Be Rotated When One Cutting Edge Is Worn: Each knife has two cutting edges to extend knife life. When one edge is worn, rotate knife 180o to a new cutting edge. Less downtime required to sharpen knives.
Knives Are Replaceable: Can replace knives when all cutting edges are worn out.
Two V-Belts: Designed to handle shock loads.
Spring Loaded Adjustable Idler: Allows for constant and proper tension on belt.
2-Bolt Flanged Bearings: Improves bearing life.
Cat. ll Shear-Bolt Driveline: Shear-bolt protects the unit when obstructions are encountered.
Skid Extension Supports: Allows the unit to sit on the ground while keeping the driveline near level. Extends life of driveline u-joints.
Adjustable Rotating Discharge Chute With Rotation Stops: Directs direction wood chips will be discharged. Chute rotate stops keep the chute from discharging chips toward the operator feeding product toward the feed chute.
Adjustable Deflector Chute: Helps control the distance wood chips will be discharged away from the Wood Chipper.
9,090 FPM Knife Speed: For cleaner cut and better discharge of wood chips.
Self-Feeding System: Product is pulled in by the sharp cutting knives with each pass of a knife. Operator can be retrieving the next object to load while the unit is chipping the last limb loaded into the feed chute.
Specifications
Horsepower Required: 12 to 30 hp (Minimum 25 hp for maximum capacity)
Weight: 369 lbs.
Hitch: Cat.1 w/ Quick Hitch capabilities
Upper Hitch Plate Thickness: 1/4"
Main Frame Thickness: 3/16"
Rotor Housing Thickness: 3/16"
Power Take-Off Speed: 540 rpm
Driveline Category: Cat. 2 with shear bolt
Main Drive Pulley Diameter: 16.35"
Rotor Pulley Diameter: 4.5"
Belts: 2 single B section
Belt Tensioner: Spring loaded with adjustment
Rotor Size: 17.5"
Rotor Speed: 1984 rpm
Chip Capacity: 3"
Hopper Inlet Opening: 14"x 15"
Chipper Inlet Opening: 6" x 3"
Spout Discharge Opening: 3 1/4" Square
Cutting Knife: Reversible and Replaceable
Number of Knives: 2
Knife Size: Hardened Steel (Specifically designed for chipping)
Knife Material: Self-feed
Feed System: 270 degrees
Chip Chute Position: 35" (Without adjustable skids)
Feed Height Adjustment: 6 Settings (Includes without adjustable skids)
Color: Orange, Green & Beige
NOTES:
S/N 871375+ is compatible with QH05
Specs
General
Chipping Capacity

3 in.
Weight

369 lb.
Recommended HP

12-30 HP
Related Products
Call for Price
Call for Price